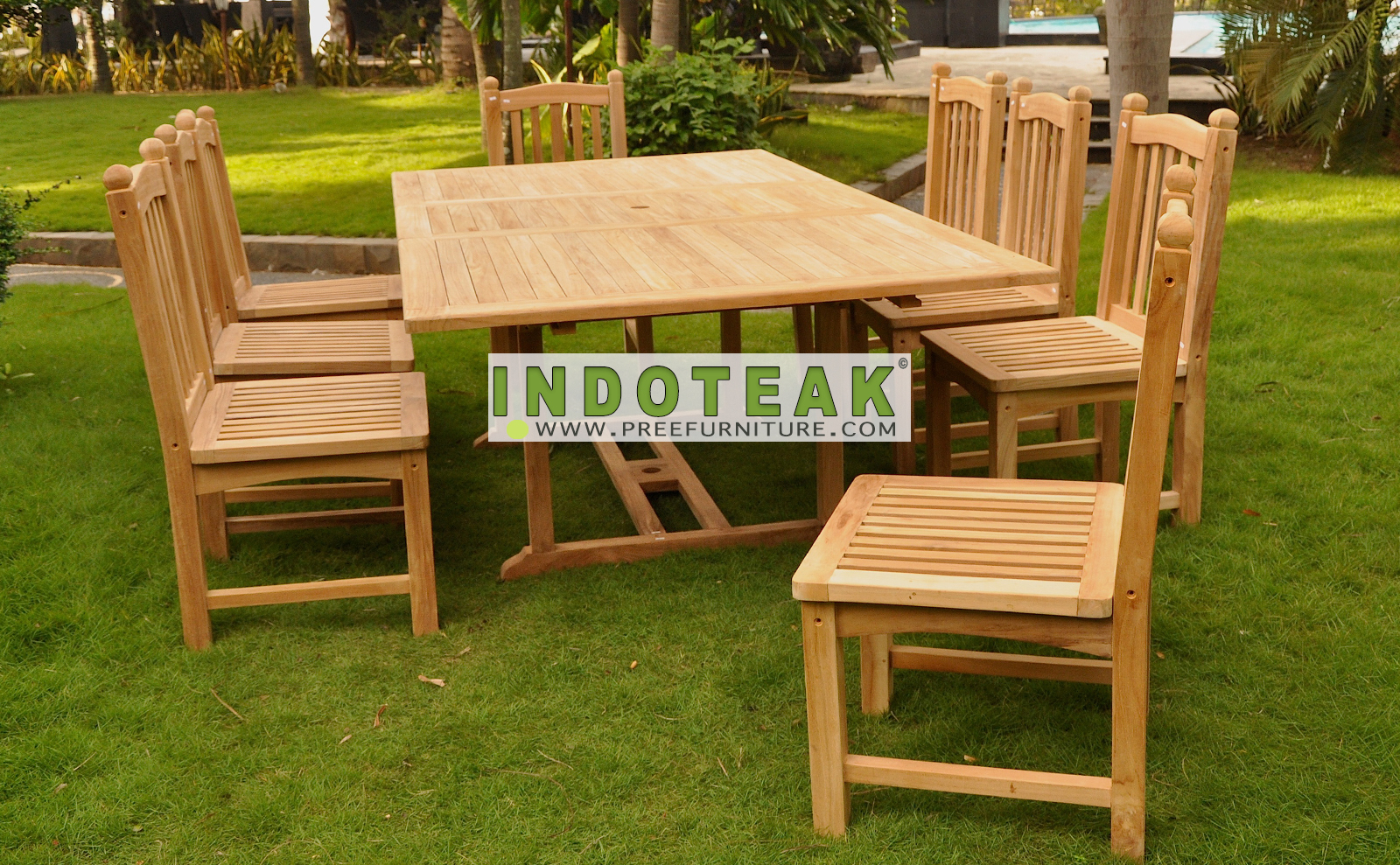 PreeFurniture.Com is Manufacturer, suppliers, producer and Exporter High Class Quality of teak garden furniture, teak outdoor furniture, teak patio furniture, Reclaimed Teak Furniture, Outdoor living & Indoor Furniture.
Our company was Established since 2002, Located in Jepara, Central – Java, Indonesia. Our Company, PreeFurniture.Com as group company of CV. Indoteak Sukses Makmur is Growing with good reputation from Buyers, Produced with high class quality and export standard Quality, We shipped many containers to other countries (Europe : France, Germany, Belgium, Gibraltar, Italy, United Kingdom – UK, Spain and other country like as USA, Australia, New Zealand, Dubai, Middle East, South Of Africa ) As a proffesional producer and supplier of wooden furniture, we always innovative our products with new designs & New Collections as the market needed.
Our range collections for Teak garden furniture and teak outdoor furniture includes Teak patio furniture products are Teak Outdoor Chair, Teak Garden Bench, Teak Patio Table, Teak Chaise Lounger, Teak Steamer Chair, Teak Reclining Chair Five Position, Teak Stackable Chair, Teak Outdoor Folding Chair, Teak Oval Extending Table, Teak Rectangular Double extending table, Teak Garden Sets Dining Table Furniture, Teak Patio Oval Table Furniture, Teak Rectangular Folding Table, Teak Folding Table, Teak Shower Bench, Teak Batyline Ferrary Furniture, Teak Bar Chair and Bar Table, Teak Parasol Umbrella, Teak Deep seating Set Outdoor furniture, Teak Relax Chair Furniture, Teak Outdoor Patio sets furniture , Teak Reclaimed – old wood furniture, Teak Oiled Furniture finished & Teak Accessories.